Welcome to the Blog Tour for A Novel-Tea Evening with Authors including Lynn Austin, Susie Finkbeiner, Jocelyn Green, Laura Frantz, Kate Breslin, Amanda Barratt, and Joanna Davidson Politano, sponsored by JustRead Publicity Tours!
You are Invited
A Novel-Tea Evening with Authors
September 2, 2023 at 7 p.m.
Palmer House Hilton Hotel, Chicago
Join us at 7 p.m. on Saturday, September 2, at Chicago's historic Palmer House Hilton Hotel for a tasteful evening with tea and talk of books, writing, history, and the power of story. Emceed by Chris Jager of Baker Book House, seven novelists will share what inspires them, tales from the research files, what they've learned on the journey, and their hope for readers.
Learn more about A Novel-Tea Evening with Authors
So excited to be a part of JustReadTours and the Novel-Tea Evening tour.
Below you will find an interview I did with Joanna Politano. She is the author of several novels. I love to chat with her about all things writing, books, and life.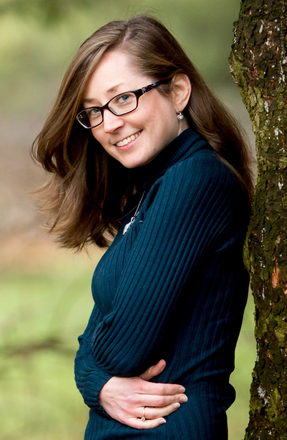 Her latest is "The Lost Melody". Fascinating story. Be sure and check out all the other Novel-Tea Evening posts and consider signing up to go.
1) Was the mention of a ballet shoe incident in "The Lost Melody" an Easter Egg for "A Midnight
Dance"?
Oh yes, we revisit several ballet dancers from A Midnight Dance and get a glimpse of their lives
decades after their original story. It turned into a tender side-story in the novel, and I just loved
bringing them back in!

2) Where do you get your ideas for your novels? 
Most of my ideas come from history. I've traveled to several countries in the UK and collected
local stories, took notes on castle tours, visited ruins, and compiled everything I heard. I visit
cemeteries and build stories from the information on stones, read out-of-the-way biographies,
and keep track of interesting historical tidbits I come across. Mostly, I listen and read a lot and
remember what I hear.

3) When you begin to write the story do you know ahead of time which character will bring the
faith element? Which character will be the speaker of Truth? Or does it show up as your wiring
progresses?
It's an organic process of letting the characters live throughout the storyline, watching what they
do and who they are. I do start with pretty thoroughly drawn characters, and I always choose
which characters would bring the best dynamics together, but I don't know what any of their
spiritual arcs will be until the story is fully written. It's much more fun to let them surprise me!
And often, to be honest, the main characters are asking questions at the beginning to which I
don't have answers. So I'm arcing right along with them.

4) What is your writing process like with your busy life as a mom of many and homeschooling?
I have two general rules. First, I stay flexible. I try to embrace interruptions, especially since my
house is a bit of a gathering place and safe haven for various people. Real people over imaginary
ones, every day. Second, I focus on being fully present in everything. If I'm writing, I'm writing.
No television, no social media, no distractions. My baby naps during this writing time, and my
older kids work on independent school work and chores. But when it's kid time, which is most of
the day, I play hard, get creative, dive into homeschool, and I thoroughly enjoy my children. I
forget I even have another job.

5) Do you do all of your research before you start writing or research as you go?

I think most historical writers do a little of both. I start very research-heavy, and I call this my
"dream phase." I read and absorb and take notes and allow myself to dream wildly about the
story. Anything can happen. My research really drives the unfolding plot at this stage. Then if
I'm stuck during the writing phase, I pause and dig into more research for inspiration. Of course,
there's always little bits of research needed along the way for historical details and such that
come up.
6) In either of your more recent novels "A Midnight Dance" or "The Lost Melody"- were there
any characters that surprised you by showing up in the story that you hadn't planned on?
Oh yes! There was a roguish man who sprang onto the scene in A Midnight Dance and really
complicated things for the heroine. Of course, he ended up becoming a major character and
sticking around for the duration! The Lost Melody sort of evolved as the plot did—more and
more characters materialized, stepping forward from the crowd of faceless patients and naming
themselves, telling me their stories. It was incredible to watch.

7) What is your current project? What is your next novel that you are researching and/or
writing? 
I'm currently working on two Edwardian-era novels about the earliest silent movies and some
obscure inventions. They're beginning to take shape!

8) What are you currently reading?
I'm in the middle of The Night Circus by Erin Morgenstern, Shadows of Ladenbrooke Manor by
Melanie Dobson on audio, and Prince Caspian by C.S. Lewis as a read-aloud to my daughter.

9) What do you like to do when you need a break from the story writing? Or when you are stuck?
I walk in the woods. From the time I was a kid I've wanted to live in the country. I soak it all up
and bask in the natural beauty of where I live. Usually I'm being peppered with questions from
my very insightful and amusing children, and that also gets my brain refocused and heading in a
fresh direction.
Thank you Joanna! So fun to chat with you.
Keep scrolling for more information on Joanna. But don't bypass this link for the giveaway!
Here is the link to sign up for the Novel-Tea Evening Giveaway.
ABOUT THE BOOK
Title: The Lost Melody
Series: A Midnight Dance #2
Author: Joanna Davidson Politano
Publisher: Revell
Release Date: October 4, 2022
Genre: Christian Historical Fiction
"Haunting. Riveting. Filled with hope."–Michelle Griep, author of Lost in Darkness
When concert pianist Vivienne Mourdant's father dies, he leaves to her the care of a patient at Hurstwell Asylum. Vivienne had no idea the woman existed, and yet her portrait is shockingly familiar. When the asylum claims she was never a patient there, Vivienne is compelled to discover what happened to the figure she remembers from childhood dreams.
The longer she lingers in the deep shadows and forgotten towers at Hurstwell, the fuzzier the line between sanity and madness becomes. She hears music no one else does, receives strange missives with rose petals between the pages, and untangles far more than is safe for her to know.
But can she uncover the truth about the mysterious woman she seeks? And is there anyone at Hurstwell she can trust with her suspicions?
Joanna Davidson Politano casts a delightful spell with this lyrical look into the nature of women's independence and artistic expression during the Victorian era–and now.
PURCHASE LINKS*: Goodreads | Amazon | Barnes & Noble | Book Depository |Bookshop.org | Christianbook | BookBub
---
ABOUT THE AUTHOR
Joanna Davidson Politano is the award-winning author of Lady Jayne Disappears, A Rumored Fortune, Finding Lady Enderly, The Love Note, and A Midnight Dance. She loves tales that capture the colorful, exquisite details in ordinary lives and is eager to hear anyone's story. She lives with her husband and their children in a house in the woods near Lake Michigan.
Connect with Joanna by visiting jdpstories.com to follow her on social media or subscribe to email newsletter updates.